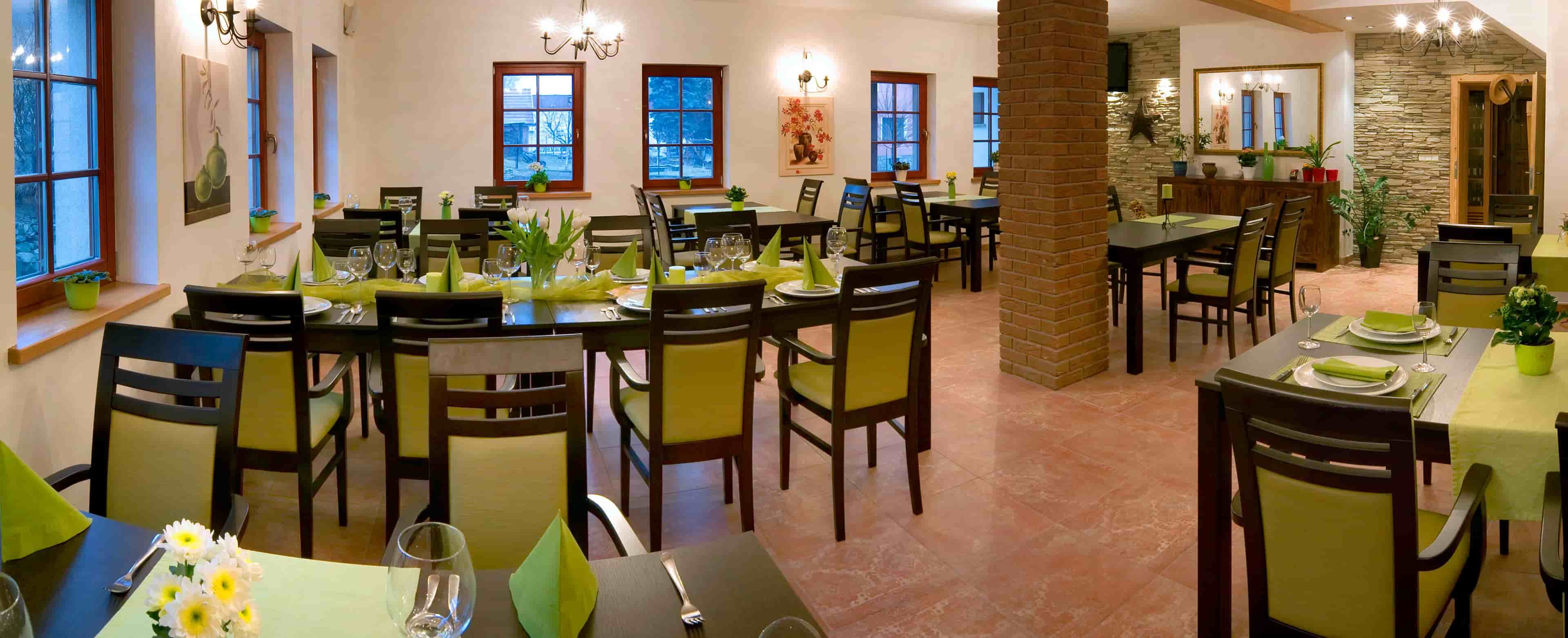 Special Occasions Made Memorable
Unparalleled Experiences for Weddings, Parties, and More
Explore the Wonderful Attractions
Vsetín city, located in the heart of Wallachia, is a region known for its natural beauty and diverse recreational opportunities. Whether you seek adventure, sports, or leisure activities, this region has it all. Immerse yourself in year-round tourism, folklore, top-notch services, and the warm hospitality of its people. Discover the following destinations, ideal for first-time visitors, while seasoned travelers may already have their favorites:
Vsetín Castle
Ski resort Jasenka
Vartovna Lookout Tower
Cycle track Bečva
Wallachian Open Air Museum
Nature trail Klenov
Bystřička Reservoir
Old-growth forest Razula
Pustevny and Heroic Statue of Radegast
Pulčín Rocks
Jurkovič Observation Tower
Balaton Natural Swimming Pool
Ski resort Karolinka
Weddings
Rozmarýn restaurant and guesthouse is the perfect venue for your special day. Our well-designed restaurant space allows for optimal utilization of all areas. The lounge provides an elegant setting for your festive table, while the bar area is ideal for music, dancing, and entertainment. Additionally, we offer a spacious banquet area near the fireplace. To enhance your wedding experience, we provide wedding chair covers, decorations in your chosen color scheme, and even a delightful chocolate fountain.
Our offerings include:
Intimate spaces for smaller, family-style weddings
The option to hold your wedding ceremony in our picturesque garden
Enjoy a delightful garden party with a barbecue during the summer months
Accommodation options for both the newlyweds and wedding guests
Special facilities for our young guests
We would be honored to contribute our services and expertise to such an important milestone in your life. Our team is dedicated to fulfilling your desires and crafting a tailored offer that perfectly aligns with your vision.
Catering
The restaurant is wheelchair accessible and can accommodate a total of 55 guests across two rooms. The first room offers a cozy setting by the fireplace, perfect for enjoying wine and can be adapted to accommodate larger groups with a table for up to 25 people. The second room, featuring a bar and a view of the garden, extends to an outdoor terrace that is highly popular during hot summer days, providing an additional 30 seats.
Our lounge, along with all areas of the restaurant, outdoor terrace, and garden, are available for hosting various social events. We are delighted to assist you in selecting a menu, arranging flower decorations, and ensuring your utmost satisfaction.
For corporate events, we provide a projection screen, a 105 cm TV, and a flipchart. Moreover, we offer comprehensive refreshments, including breakfast, coffee breaks, lunch, and dinner.